Welcome to Cavaretta's Isokinetix Group Training Studio! We are here to help you develop habits that will lead to a healthier lifestyle! From creating a workout program that suits your fitness level and accommodates your schedule, to nutritional guidance, we are here for you!


Isokinetix is a low impact, high intensity workout that is safe on the joints. Using IQniter's Cardio Training Program, we can monitor your heart rate to insure you are getting the most out of your time spent with us. It also allows us (and you) see changes in your cardio output and your strength gains! It gives us the opportunity to train up to 24 people per session, while giving you the attention and feedback of a one-on-one personal training session!


Both one-on-one and group nutritional counseling is available to get you and your family on track with your food intake as well.
---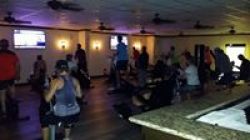 ---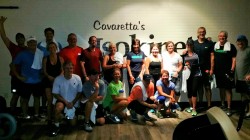 ---