Kevin and Cindy Cavaretta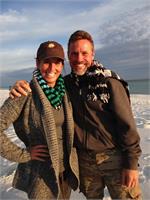 Kevin and Cindy Cavaretta instructs the following:
Observe your heart rate and training zone on 65" monitors while your coach guides you through a variety of strength/cardio based interval training formats, designed to provide maximum fitness benefits, from a low impact exercise that doesn't cause harmful stress to your joints!




Keiser Strength Circuit - Our trainers will design a program to suit your specific goals and body type. Our pneumatic (air pressure) strength equipment allows you to safely adjust and change the resistance settings during the set with just the touch of a button!




Required for new and first time clients. Our Orientation will prepare you for your first Isokinetix Session. We will give you a chance to learn the basics of our program, get acquainted with the Hydraulic and Cardio Equipment, and set you up with a rental heart rate monitor. Enrollment in ISO Session immediately following Orientation is required.