Cindy Cavaretta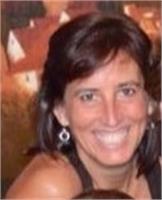 Cindy Cavaretta instructs the following:
Isokinetix has teamed up with Precision Nutrition to bring you a habit based online nutrition program.

What you'll receive:

A simple, clear, step by step program that tells you exactly what to do and when to do it.
Accountability, in the form of daily check-ins and lessons, as well as InBody and Fit3D measurements regularly.
Small, do-able essential habits that build over time, helping you integrate healthy behaviors smoothly and seamlessly.
Care, support and expert guidance from your Nutrition Coach (that's me!).
A program based on scientific research and the experiences of over 40,000 men and women.
A whole year of self discovery, personal growth, and time-tested habits that will slowly create a healthier, happier body and life than you ever thought possible!