---
Packages and Prices
---
1 Session
- 25.00
(includes Heart rate monitor rental, equipment orientation, and 1 Hour training session)

10 Sessions
- 180.00 (18.00/session)

20 Sessions
- 300.00 (15.00/session)

50 Sessions
- 500.00 (10.00/session)

Unlimited Sessions for 30 Days
- 150.00
Unlimited Sessions for 30 Days for Two
- 300.00
Heart Rate Monitor and Strap - 75.00 (required for Isokinetix)
(Sessions can be used for either Isokinetix or Keiser Group Training Programs)



Isokinetix Group Training allows all ages and levels to train together, thanks to accommodating Hydraulic Strength Equipment, and our ability to monitor Heart Rate in real time during your workout.

The equipment was originally designed for rehabilitation, so it is low impact and safe on your joints. This allows us to train you through an injury, and promote increased blood flow to the injured area, so you don't lose the benefits of all the hard work you've put in!

ISO promotes increased cardiovascular endurance, speed, muscular strength and endurance, and flexibility...all in one hour!!


---
Classes at Isokinetix
---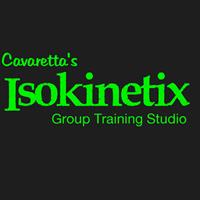 Observe your heart rate and training zone on 65" monitors while your coach guides you through a variety of strength/cardio based interval training formats, designed to provide maximum fitness benefits, from a low impact exercise that doesn't cause harmful stress to your joints!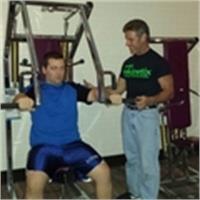 Keiser Strength Circuit - Our trainers will design a program to suit your specific goals and body type. Our pneumatic (air pressure) strength equipment allows you to safely adjust and change the resistance settings during the set with just the touch of a button!
Required for new and first time clients. Our Orientation will prepare you for your first Isokinetix Session. We will give you a chance to learn the basics of our program, get acquainted with the Hydraulic and Cardio Equipment, and set you up with a rental heart rate monitor. Enrollment in ISO Session immediately following Orientation is required.