What Our Clients Are Saying

---
"Isokinetix for me is the best one hour complete workout I have ever tried. It combines cardio and strength during every session and the workout changes each time so your body never gets used to a routine (muscle confusion at its best).


The heart rate belt/sensor we wear is tied to the TV displays on the wall and provides everyone with constant feedback on how your workout is progressing. The hydraulic based equipment lets everyone work out at their own pace increasing resistance automatically as your strength/stamina increases. Kevin and Cindy constantly monitor your progress and adjust your heart rate range to correspond to changes in your strength and stamina. This allows you to maximize your workout within the context of your own capabilities all while listening to good music in the studio. A great way to spend an hour.


The lagniappe comes when the session is over and you receive an email detailing your one hour work out so you can track progress over time. I'm now working on year 7 of Isokinetix and look forward to many more.


The best part of Isokinetix for me is after 25 years of playing tennis I was looking for something that would give me a great workout, be easier on the joints and not create injuries. I'm now going 4 times a week in my 7th year with Isokinetix and have yet to have any injury as a result of the workouts. The changes in my strength and cardio has been amazing and the workouts have clearly increased my quality of life.


The nutritional, stretching and exercise help provided by Kevin and Cindy has also helped me increase my overall health and quality of life. I count them as friends and would recommend their program to anyone." John R.

---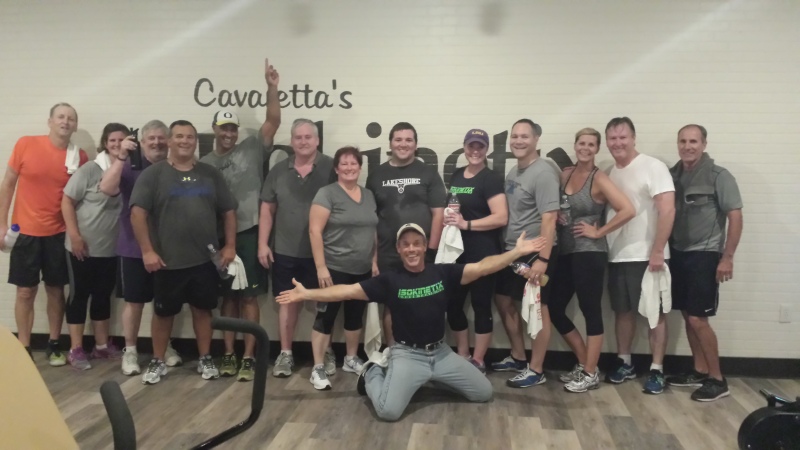 ---

"As you know by the number of people I tell about your awesome program, I am one of your biggest fans. I started ISO through a friend who invited me to join her one day. I've been hooked ever since and that was about three years ago.


For me, ISO was what I needed at that time in my training because I felt like I was in a rut and not getting the results I wanted. I saw results immediately once I started ISO regularly and I loved that the classes always changed from session to session. I never got bored and Cindy and Kevin have become like family to me. It's always a challenge and I like that I can couple it with other training as well. I would sum up ISO as the best bang for your buck.


My body craves ISO training when I miss classes and for me, ISO never gets easier, which I love because it fits with my competitive personality. I also love that I never get sore and you can still participate in ISO sessions even if you have an injury. These classes are built for every body type and every workout mind set. Cindy and Kevin are great motivators and I'm thankful I found this training program." Angela L.

---

Not only has Isokinetix been good for my conditioning, it has been an actual life saver. I was a runner for many years and kept myself in very good shape. However, after a cancer diagnosis and two knee replacements all of that changed. Thankfully I have been in cancer remission for over 10 years but I have to take some serious medicines to keep it under control. Those medications required some specialized knowledge on the part of trainers so that any exercise program I undertake is tailored to meet my special medical situation. Cindy and Kevin set up the targets in the Isokinetix program that allowed me to reach realistic goals and stay in cardiovascular shape. That is what saved my life in August of last year. While working out I experienced a bilateral pulmonary embolism. Having had one over 10 years ago I know how dangerous they can be (less than 50% survival rate) but this time I had very little pain or shortness of breath. It was not until I went to the ER later that night that I learned I had experienced the PE. My cardiologist told me that the conditioning I have received from my ISO training was a large factor in my survival. I would recommend Isokinetix to anyone that wants a group exercise program that can not only get and keep you in shape but that is fun every time (great music, Kevin!) Mike P.

---
"Love attending my ISO early morning class, it sets the tone for the entire day. I've been attending for the past 5+ years, now as a senior, I need more the cardio as well as some strength exercise to stay healthy & get me thru my work week.
As an accountant sitting all day in front of the computer is stressful & not very healthy for your body…ISO is the perfect way to keep fit, enjoy the workout with friendly folks & get great supervision from instructors Cindy & Kevin.
Cindy is the class enforcer keeping everyone focus on the reason we attend & Kevin provides comic relief with his singing & dance moves. However if you have a pull muscle or tendinitis Kevin is there to help. I hope to continue going for many more years & now have my Granddaughter attending class with me. Come join us today!!!" Leon S.

---
"Isokinetix is a full body work out that also lets you concentrate on certain body areas if necessary. Even though it is a good, hard workout, the pace and music make it much more enjoyable. I have had lower back issues but Kevin has modified the use of some of the machines that help my back without putting too much strain on it.
With both Cindy and Kevin involved in the workout, they make sure the correct technique is used at the machines which get the desired results.Both Kevin and Cindy has also helped in showing and explaining certain stretches that have helped with lower back issues.
You just feel real good after a good ISO workout!" Randy R.

---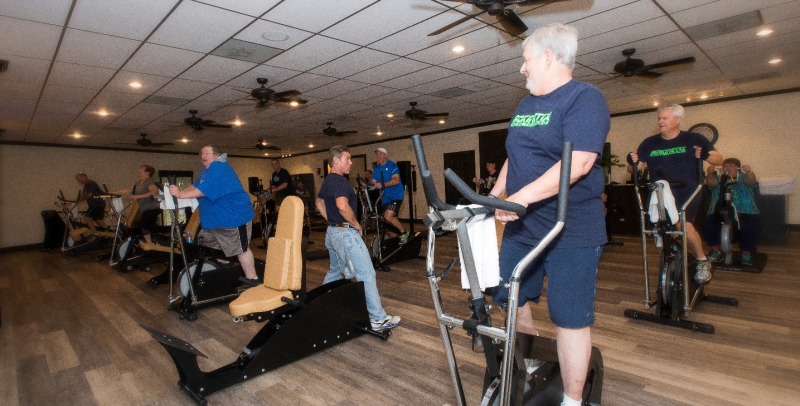 ---
"Isokinetix is the very best overall fitness program I have ever used. It is a perfect combination of training for endurance, strength and flexibility. In the past 30 years, I have tried every program offered at one of the nation's top health clubs, and a half dozen different personal trainers, and this beats everything. Cindy and Kevin constantly vary the program, so it never gets old, and the always keep it fun and exciting. I have sustained a series of minor injuries over the years, but never in 8 years of ISO – you can work at you own pace as hard as you want, and you just can't injure yourself with this program. My highest recommendation for those who want the perfect overall fitness solution." Terry D.
---
"I recently retired and wanted to start an exercise program. My friend invited me to attend the class. I was immediately sold on the program and the benefits. I'm feeling stronger, have more stamina and have lost some weight. I appreciate how our instructors, Cindy and Kevin, push us to reach our goals. They do a great job explaining how to best utilize each machine and how to better reach your goals. I particularly like the structure of this program. I'm constantly motivated by the instructors to dig deep and give it just a little more.
Well done Cindy and Kevin!" Paul M.

---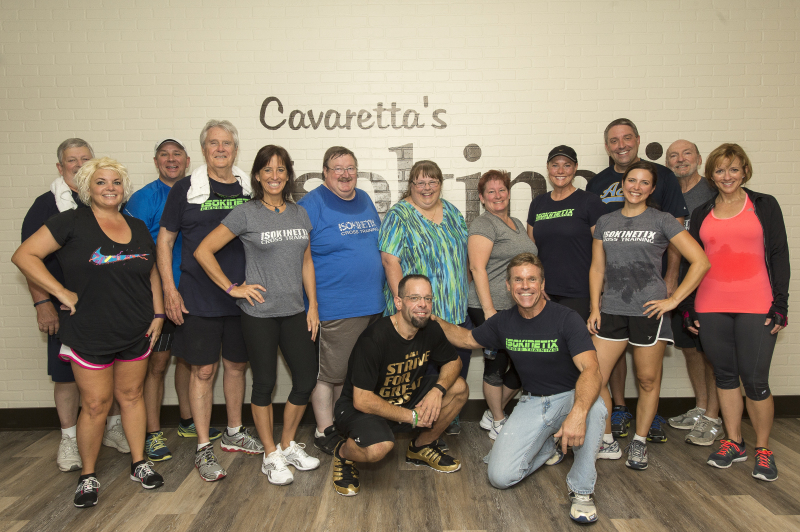 ---
"I love Isokinetix! For someone over the age of 50, I find that the hydraulic machines are easier on my joint & muscles & yet I get a workout that burns more calories than doing any other workout I've tried. There is enough variety in the workouts to address both hi intensity workouts & steady rate calorie burn. It's an hour & I get to work every muscle group. Cindy & Kevin keep the workouts entertaining so I actually look forward to going. I recommend Isokinetix to all my friends young & old!" Dianna K.

---
"In 2010 at the age of 31, I was desperate for an intense workout experience following a recent ankle surgery. I stumbled into Iso and haven't left yet. After full ankle recovery, I was hooked based on the class structure to take my cardiovascular system, strength and endurance to the next level. It is the most honest exercise class you will ever be a part of because there is no holding back. I have loved being challenged by not only Kevin and Cindy, but also all the other participants of Iso. Because of the fluid resistance machines and the ability of Kevin and Cindy to monitor heart rates, it has been amazing watching a variety of individuals (from those who are elite athletes to those that have never stepped into a gym) achieve their goals. I am so grateful for Isokinetix and what it has done for me." Elke D.